Nicolas Field & Jasper Stadhouders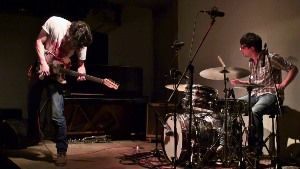 Nicolas Field and Jasper Stadhouders (guitar/NL) first met in Geneva in 2012. The duo draws inspiration from the jazz tradition. Both trained at the Conservatory of Amsterdam, the two musicians combine their academic and theoretical knowledge with more raw energy, almost instinctive, from rock music and even traditional.
Jasper Stadhouders is an active member of the international improvised music circuit. He worked in particular with Han Bennink, Ab Baars, Paal Nilssen-Love, Jim Black, Andrew D'Angelo, Terrie Ex and Peter Evans.