Projects
Nicolas Field has taken part in a variety of projects as a regular member as well as one off meetings. A few of which are presented below.
Nicolas Field solo
The Project "Dovetailed" is Nicolas Field's solo project with drums and SuperCollider. It's based around a piece of software written in Supercollider
All the sounds are generated by him as he plays the instrument. First, there is an analysis (pitch, timbre, intensity, etc) and then, the information derived from that analysis is sent and plugged into different kinds of synthesis methods that interact with each other.
The system really interacts with the player and once he's stopped playing the electronics eventually die out.
Nicolas Field & Gregor Vidic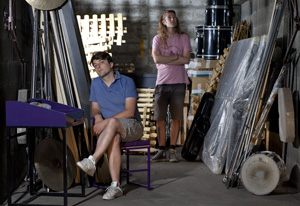 Nicolas Field & Akira Sakata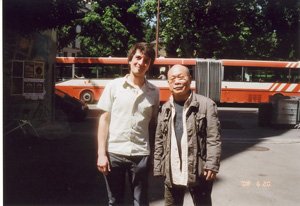 Nicolas Field & Jasper Stadhouders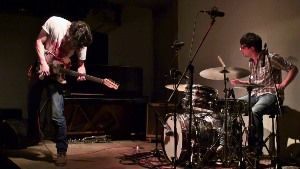 Nicolas Field and Jasper Stadhouders (guitar/NL) first met in Geneva in 2012. The duo draws inspiration from the jazz tradition. Both trained at the Conservatory of Amsterdam, the two musicians combine their academic and theoretical knowledge with more raw energy, almost instinctive, from rock music and even traditional.
Jasper Stadhouders is an active member of the international improvised music circuit. He worked in particular with Han Bennink, Ab Baars, Paal Nilssen-Love, Jim Black, Andrew D'Angelo, Terrie Ex and Peter Evans.
Buttercup Metal Polish
The duo Buttercup Metal Polish (BMP) is composed by Nicolas Field and Alexandre Babel (drums and percussions/CH). The duo was born in late 2002, from the desire to give drums music a new dimension.
From the outset, the idea was to unify two trends: one, from a classical culture of contemporary music called "academic" and another from improvised music based on a large formal and stylistic aperture. In this way, drums may extend, renew and become a subject to experimentation on a game mode and real orchestra. Based on this idea, the duo decided to explore the possibilities of drums, through extended and new playing techniques, sometimes of his own invention.
Other collaborations